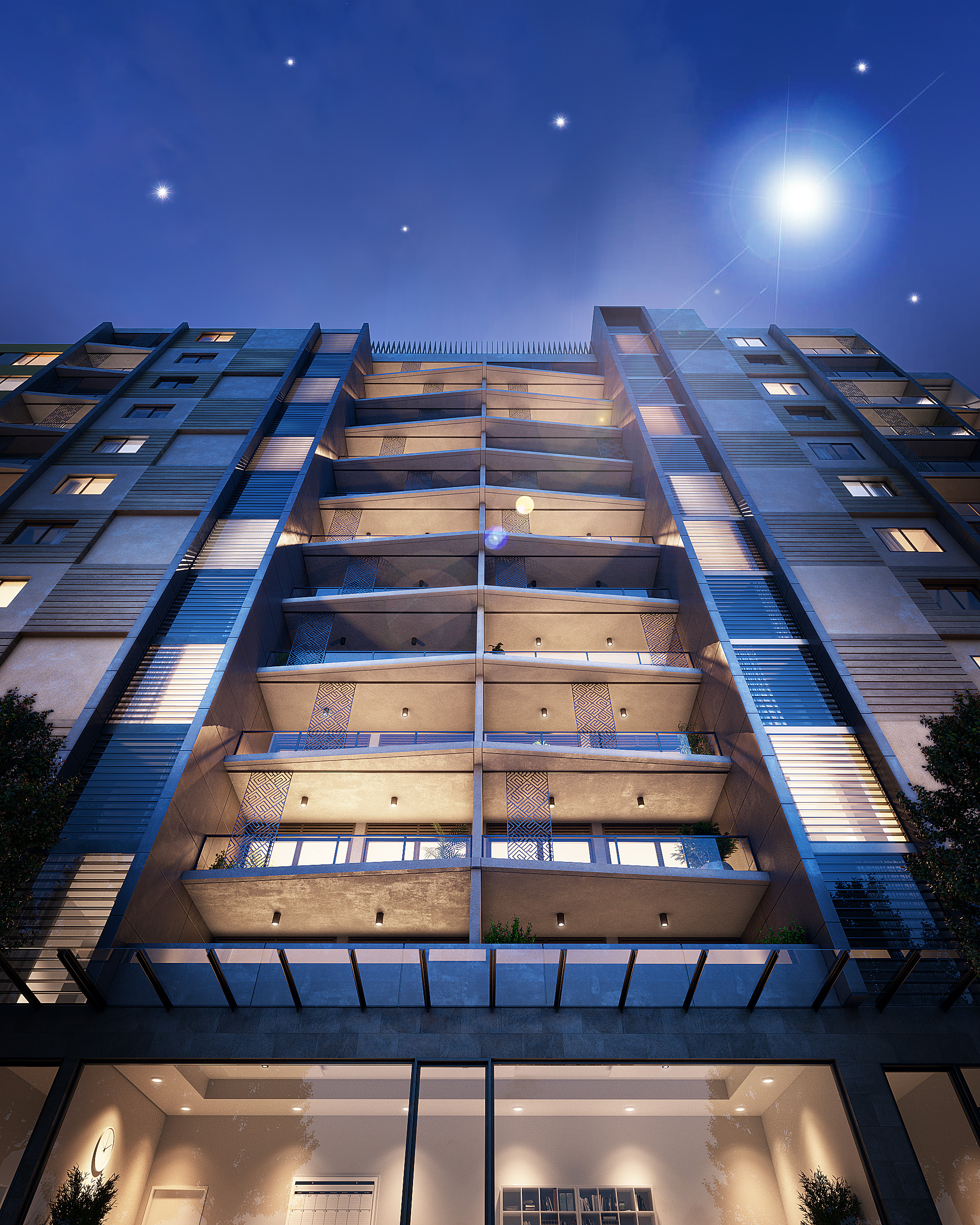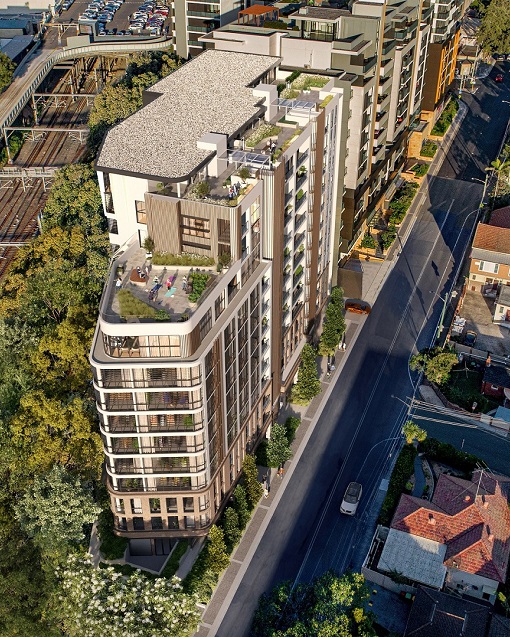 Artist's Impression
EFFORTLESSLY
CHIC RETREATS

Artist's Impression
Brought to you by the innovative property developer Urban Stellar, Paramount is meticulously designed to deliver superior comfort, enhance your lifestyle and make a lasting impression on generations to come.
With a timeless exterior façade featuring classic rendered walls and trendy aluminium louvres, the impressive architecture of the building will be sure to heads.
To bring a sense of tranquility to the bustling neighbourhood, the gardens within Paramount have been neatly landscaped with a variety of flora that are not only visually
pleasing, but act as a feature to soften the cutting-edge design of the building.
AN ENERGETIC
COMMUNITY IN A
BLOSSOMING AREA
Only 15km south-west of the CBD, Hurstville is a vibrant city on the brink of becoming one of Sydney's most well-connected and sought-after destinations.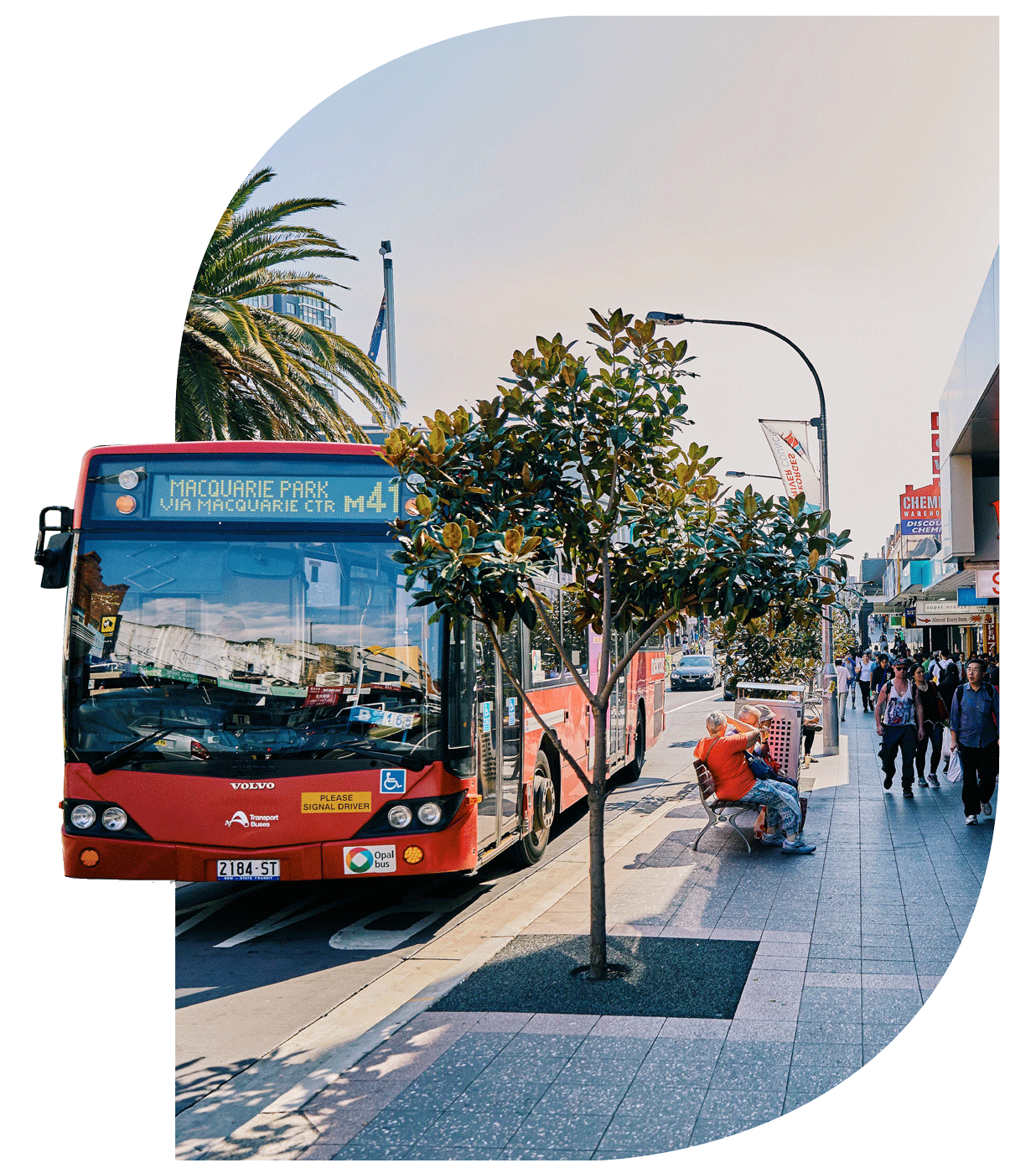 CONNECTIVITY
IS KEY
Already serviced by train and bus, the George's River Council has a new plan to take an integrated and coordinated approach to the future growth of the area. Hurstville is set to be one of the most connected and well-planned suburbs within Sydney.
The Hurstville City Centre is envisaged as becoming a vibrant and attractive place to work, shop and live. Over the next few years, the council will develop and redevelop the area, with an emphasis on creating a high-quality public-domain.
Highlights of the plan include providing efficient, welldesigned and accessible public transport, improving pedestrian movement, improving existing parklands, establishing a major retail strop along Forest Road and improving the traffic conditions.
The incredible new transport upgrades will enhance your lifestyle to prosper with ease at Paramount.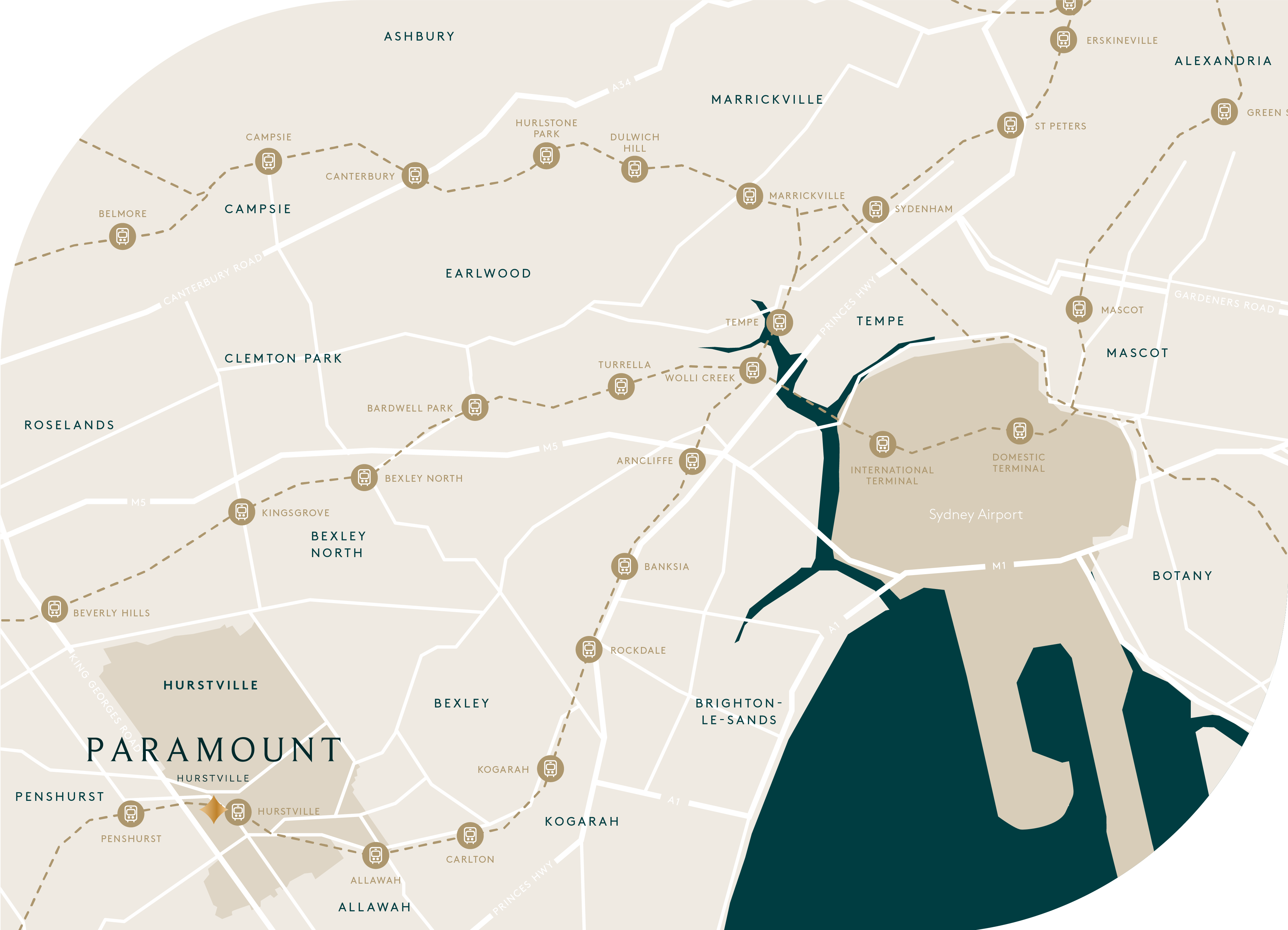 CONVENIENCE AT
YOUR DOORSTEP
Aside from the convenient public transport options, the M1 and M5 motorways are just a short distance away from Paramount and makes getting any where by car a breeze.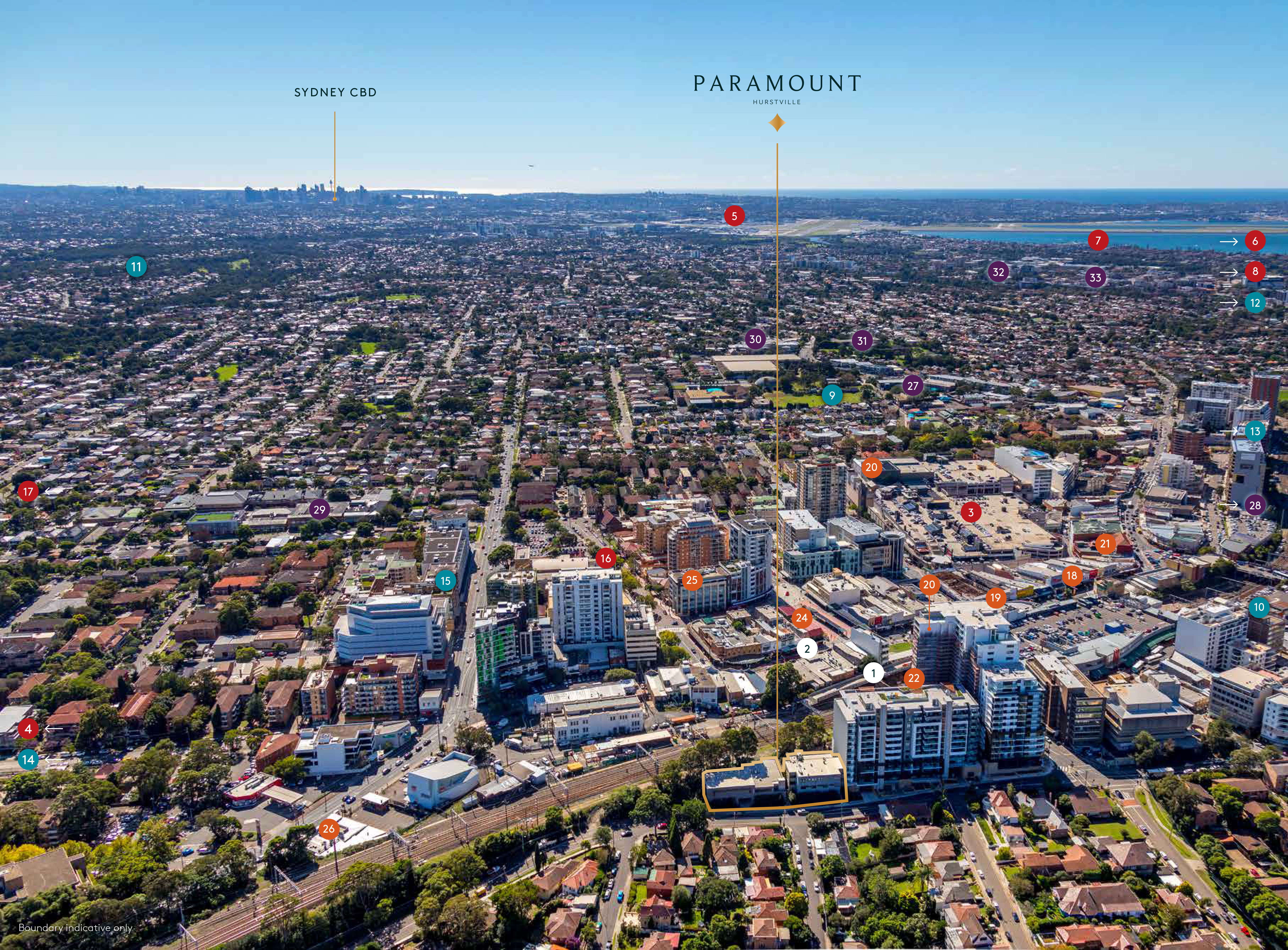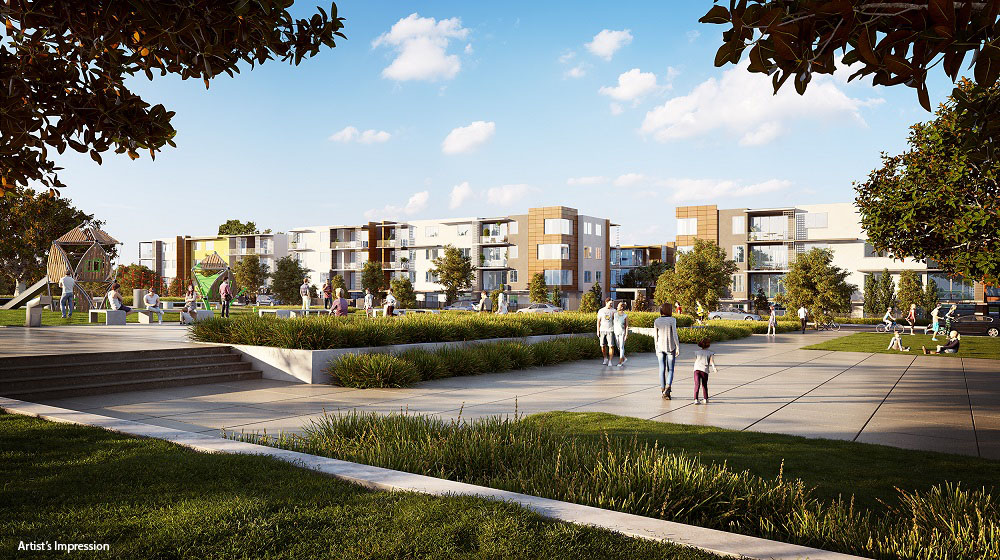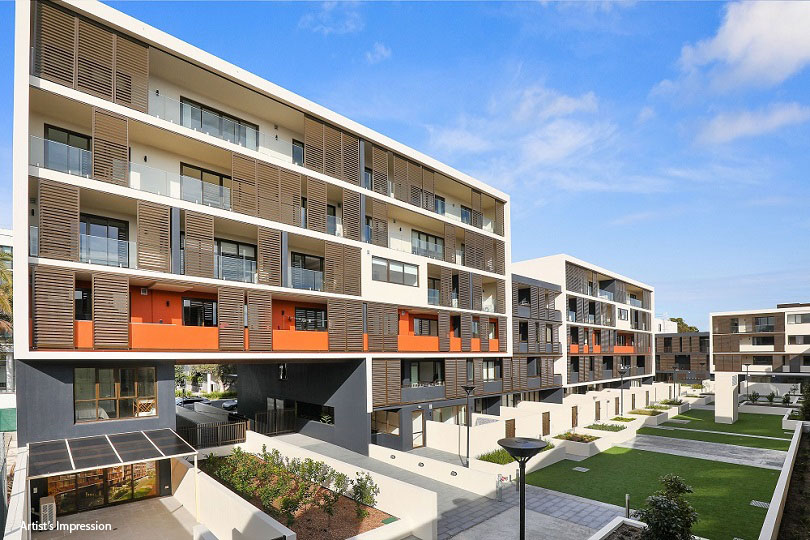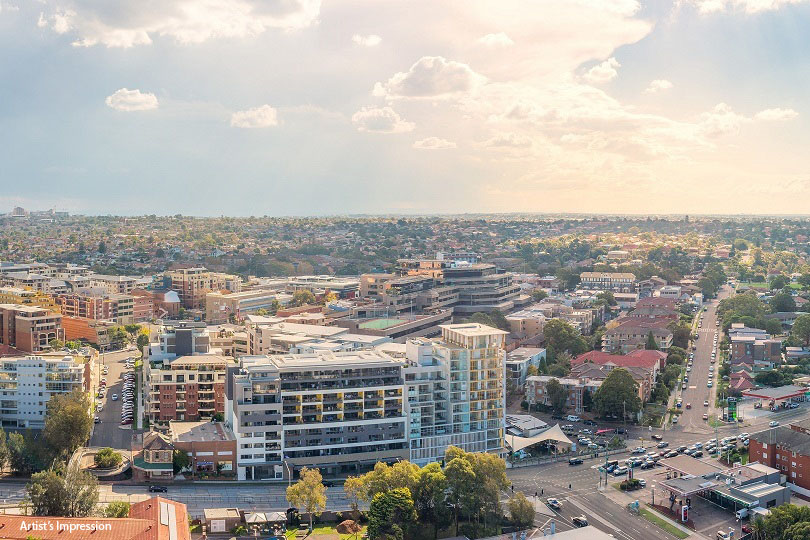 Urban Stellar is a Sydney-based independent property developer with a unique heritage of distinction and service.
They deliver projects that offer the very best of Sydney's
vibrant lifestyle – matching exceptional locations with ageless design – ensuring owners and investors enjoy the
rich rewards of the world's most liveable city.
Driven by a commitment to their people, the community and an absolute client focus, Urban Stellar brings innovation and intelligence to Australia's most valuable real estate market: Sydney.
TOP TO BOTTOM Highbury, Rouse Hill | Gusto, Rosebery | Bayview, Kogarah

REGISTER YOUR INTEREST
1800 928 022
VISIT OUR DISPLAY SUITE
2 – 10 Woniora Road, HurstvilleMonday – Saturday 10:00am – 5:00pm